jenne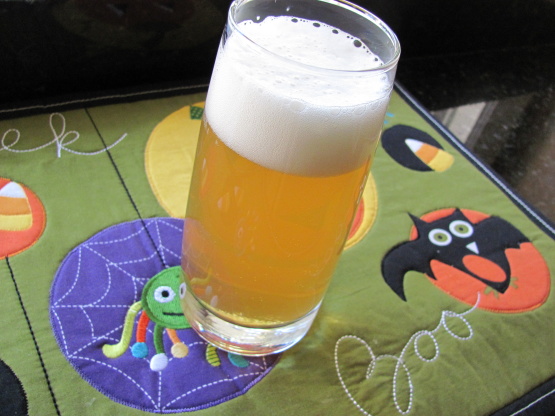 As Eddie Money would say, "I think I'm in love. . .love, love, love, love." WOW is this a good one. If you are going to serve it over ice, the ingredients are right on the money. If you are drinking it straight, you may want to decrease the lemonade to 2 oz and try it before adding the last 1 oz. I used a Peach flavored unfiltered wheat beer and I thought this was out of this world yummo. Recipe from Fond restaurant in Edwardsville, IL.
3

ounces lemonade (I used sugar free with great results)
1 1⁄2 ounces St. Germain elderflower liqueur

12

ounces beer

1

lemon, wheel (to garnish)
In a collins glass, pour lemonade, then St. Germain.
Finish with beer and add lemon wheel for garnish.