Vraklis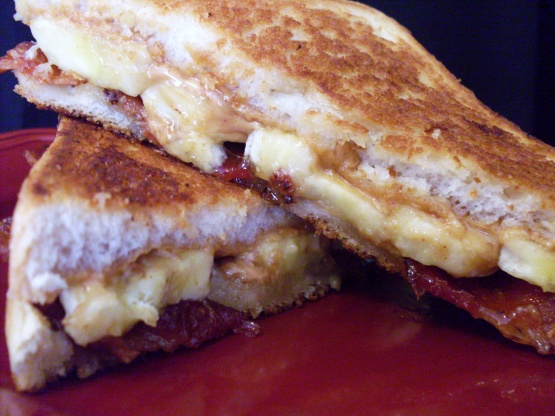 This is said to be Elvis's favorite sandwich and I know I love it.

Priscilla Presley has publicly stated that Elvis Did Not eat bacon in his PB & Banana sandwich! This was added by folks mainly after his death to poke fun at his increased weight.
Preheat a grill or griddle over medium heat.
Spread butter on one side of each slice of bread.Spread the peanut butter on the other side of each slice of bread.
Slice the banana lengthwise to make 4 thin pieces and place on top of peanut butter on one slice of bread.Top with bacon slices and thendrizzle with honey.
Place the sandwich on the griddle and cook about 3 minutes on each side until golden brown and crispy.
Slice in half and serve and enjoy.