This Spanish rice is the best I've ever had. It is very easy to put together.
Directions
Heat the oil in a medium saucepan. Stir in the rice and cook two minutes, stirring.
Stir in the salsa and broth.
Bring the mixture to a boil, reduce heat and simmer, covered, stirring once or twice.
Until the liquid is absorbed and the rice is tender, 20 to 25 minutes.
Reviews
Most Helpful
I'm so full, I won't be able to eat for days ... OMG, are those cookies? 5 Stars

I made this rice to go with Kittencal's Cottage Cheese Cheddar Enchiladas With Taco Sauce. It is so, so easy to make and the taste is wonderful. My rice was fluffy~not sticky and the salsa gave it a wonderful, spicy taste. My family really enjoyed this side dish. Thanks, Nikki!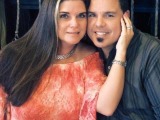 This really is EASY to make. I've been looking for a great spanish rice without all the veggies (picky boys) and this one was a hit! I will be making this rice like this alot! I'm so glad I tagged it! It's definitely a *keeper* I served it along side Engrossed's Green Chile Pork Chops and the two were fabulous together. Thanks so much for this one. ~V