The Easiest Fresh Peach Cobbler Ever!
diner524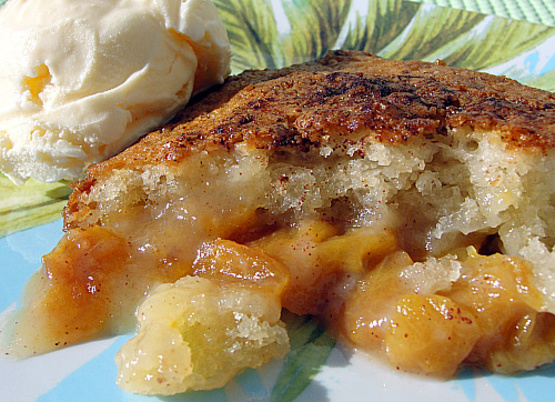 I think I saw this on TV one time...I really don't remember! I made this a few years ago, the very first time I made homemade fried chicken, and realized, hey, I can cook! :) But, this really is a super, super easy recipe that tastes like you worked really hard making it! ;) And yes, the batter rises to the top of the peaches!
Preheat oven to 375* F.
Pour melted butter in a 13x9x2 baking dish.
In a medium bowl, combine flour, 1 c sugar, baking powder and salt and mix well.
Stir in milk, mixing until just combined.
Pour batter over butter in pan but do not stir.
In small saucepan, combine peaches, lemon juice, and remaining cup of sugar and bring to boil over high heat, stirring constantly.
Pour over batter mixture but do not stir.
Sprinkle with cinnamon.
Bake in preheated oven 40-45 minutes or until top is golden brown.