This is the recipe that convinced me to start taking advantage of cheap whole chicken prices. When I read about it (somewhere on the internet), I couldn't believe it was that easy. I couldn't believe you didn't need any liquid. You don't. Trust me. Better yet, don't trust me - try the recipe for yourself!
1 (2/3 ounce) package dried Italian salad dressing mix
Directions
Rip off a piece of aluminum foil. Separate into three parts. Roll into three balls. Stick in the bottom of you crockpot ina triangular shape.
Open chicken. Rinse throughly inside and out. Pull out (or flush out with water) the "stuff" that is inside the carcass. You will not be using any of it for this recipe (dispose of as you wish). Pat chicken dry and place on top on aluminum foil tripod. Sprinkle with dressing mix.
Cook on low for 6-8 hours.
You really do not need to add any liquid. The chicken will stay moist.
Most Helpful
I make chicken in the crockpot all the time but had never used italian dressing. This was good and easy to make. I didn't have a chicken with a pop up timer so I followed the recipe and cooked for six hours and this was really dry. I would try four next time.

True to its title!! A recipe couldn't get any easier. It works, too. The chicken was so moist. I was worried that there would be too much Italian dressing, but the flavoring was perfect. Thanks!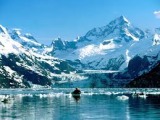 I can't believe I didn't rate this. I have made this many many times and am planning it for today. Forget those rotisserie chickens at enourmous prices. This is the best, succulent, juicy chicken you will cook. Leftovers are to die for. Craft...thanks for posting this recipe which has become a staple in my house. Sue