The Easiest Asian Pork Dinner
Bergy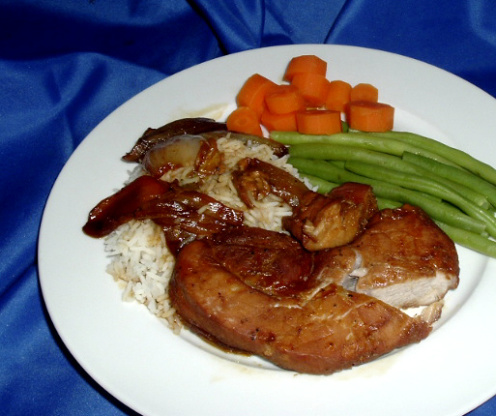 This is the simplest asian comfort dish ever. Four ingredients to make something as tasty as this cannot be beaten. Served with a bowl of plain rice and a plate of Chinese vegetables, dinner is ready with a minimum of effort. An easy dinner for when you can start the cooking early; great for whenever a staggered dinner is required. The sauce on its own stirred through rice is a treat! My children love this when they want something comforting and homey.

Top Review by Bergy
Ketjap Manis is a favorite and when you say this is an easy recipe -it is one step simplicity. I did mine covered in the oven for 1 hour 45 minutes at 325F but I cut the recipe back to apprx 10 oz of pork sirloin steak. I think I should have left it in the oven for a full 2 hours - it was moist but not fall apart tender, still it was tender.. Very enjoyable I give it a full 5 stars for flavor
Place everything in a heavy based pan and simmer gently with the lid on for 1 1/2 to 2 hours or until meat is meltingly soft. Alternatively, just pop everything in an oven safe dish with a lid, and bake in a preheated oven for 2 hours at 160 degrees Celcius.
Serve and enjoy.