The Dove's Nest Texas Chowder
abloom69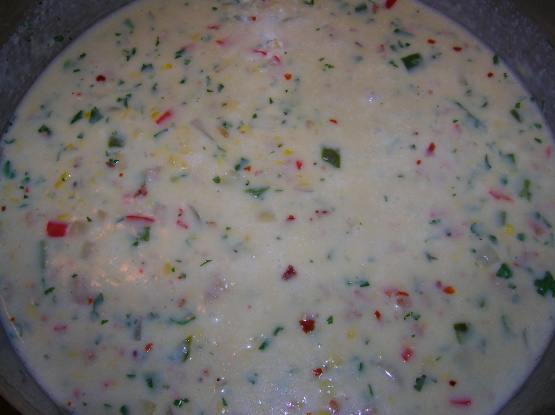 Another Dove's Nest favorite, from their cookbook. The cookbook says, "During the winter months, this is one of our most popular soups - a chowder hearty enough to be served as a one-course meal." I'm just guessing at prep and cooking time - the cookbook didn't note it, and I've never made the soup myself, just eaten it at the restaurant. It is absolutely delicious, and one of my favorite things that they serve.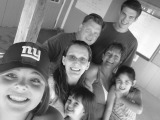 I can see why this is one of your favorite items! Wonderful flavor and very easy to make. Used frozen stir-fry peppers and onions. Browned the sausage, onion and peppers together, drained the grease, added the corn then used the immersion blender for a finer texture. Followed recipe from there on....next time (and there will be a next time) I may add a diced potato (or frozen hash browns)for more potato. Thanks for submitting!
Saute the onion, red pepper and green pepper in the butter in a large stockpot until tender.
Add the potato soup, milk, Worcestershire sauce, chicken stock base, sausage, corn, red pepper, cheese and cilantro; mix well.
Simmer until the cheese is melted, stirring frequently.
Ladle into soup bowls.