The Dom's Antipasto Salad (With Pasta)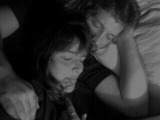 Serve with a good french baguette and a quality bottle of Zinfandel for a romantic evening. If we told you where we got the recipe, we'd have to kill you, lol. ;)
4 ounces penne, cooked and drained
1⁄4 cup extra virgin olive oil
2 tablespoons red wine vinegar
2 ounces salami, sliced thin and quartered
2 ounces pepperoni, sliced thin and quartered
2 ounces mushrooms, sliced thin
1⁄2 red onion, sliced and cut in half
2 ounces olives
4 ounces provolone cheese, sliced thin and quartered
4 plum tomatoes, cut in halves
2 tablespoons fresh basil leaves, chopped
4 ounces fresh mozzarella cheese, sliced thick and halved
1 teaspoon oregano
1⁄4 teaspoon salt
1⁄4 teaspoon black pepper
1⁄2 head lettuce, torn
Directions
In a large bowl toss the cooked penne with the oil and vinegar.
Gently toss in salami, pepperoni, mushrooms, onions, olives, provolone, tomatoes and basil. Season with oregano, salt, and pepper. Serve over a bed of lettuce.
Alternate arrangement: In a large bowl, toss penne, tomatoes, mushrooms, tomatoes, basil, oil, vinegar, salt, and pepper. Arrange torn lettuce onto plates; top with pasta mixture.
Fold the meat and cheeses into rosebuds and arrange decoratively onto the pasta. Place olives into center of rosebuds. Sprinkle all over with oregano and serve.
Most Helpful
FANTASTIC! Like a party in your mouth! :) We loved all the combination of flavors and textures and will certainly make this again. Thanks for sharing, 2Bleu! ***Make for PRMR***

We loved this. The textures were great. I liked the pasta. I used baby spinach, but I would like to make it with iceberg next time. This will be a great dish for the summer. Yum.

Very good! I love the combination of meats, cheeses, pasta and herbs. The flavors blend together so well. Thanks for sharing this with all of us. Great summer dish.