The Dagwood Muffuletta Torte
Prep 10 mins
Cook 45 mins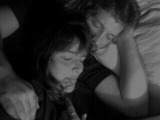 A hearty sandwich that makes a great meal for the entire family. Especially as a game night treat. We have even made them using a 5" mini springform pan to serve just the two of us.
Directions
Cut 1 bread loaf in half crosswise. Roll onto a lightly-floured surface into a 10-inch circle. Cover, and set aside.
Press together remaining 1 and 1/2 dough loaves, and roll out onto a lightly floured surface into a 12- inch circle. Fit dough into a 9" springform pan, allowing edges to overhang.
Press spinach and red pepper strips between layers of paper towels, and set aside.
In a nonstick sauté pan with a bit of oil, saute mushrooms for about 8 minutes; drain.
Layer half of salami, mushrooms, and olives in dough-lined pan; top with half of cheese slices.
Layer with half of the ham, spinach, pepper strips, remaining salami, remaining ham, and then artichokes. Top with remaining cheese slices.
Stir together egg and water. Brush on overhanging pastry edges.
Top torte with remaining pastry round. Fold overhanging edges over top pastry, crimping as necessary, and press to seal. Brush top with remaining egg mixture.
Bake at 350 on bottom oven rack 30 minutes. Remove from oven, and cover with aluminum foil, if necessary, to prevent excessive browning.
Bake 15 to 20 more minutes. Cool in pan on a wire rack. Remove sides of pan, and cut into wedges.
Reviews
Most Helpful
This makes a great dish for a casual party or tailgate! My family loves it. I make two round sandwiches from the ingredients and it is perfect.
Oh Holy Wow! This was amazing!! I used to live in New Orleans and loved muffulettas, but this is even better than the original! I made a half recipe and was a little worried about the dough not being adequate, but it baked up perfectly. In fact, I just pushed the top down around the sides of the sammy and it sealed itself. I like this version because it is not as salty and the olive flavor doesn't overpower the other wonderful flavors. Also, as Alskann mentioned the colors are beautiful and it is quite impressive! I used green olives, wasn't sure if that was what you use, and I think they were perfect. I also sauteed the mushrooms with a little sherry because I think mushrooms and sherry are like salt and pepper :) Amazing, will definitely make again. Thanks 2Bleu!

While this is not your traditional muffuletta sandwich, this is outstanding! I love the flavors. It is very colorful and was not so difficult to put together. I only used one loaf of bread dough and reduced the ingredients by "almost" half, because it was just the two of us. It still made quite an impressive meal. I did substitute pitted kalamata olives since that is what I had on hand. Otherwise I followed the recipe exact. Delicious and filling. Thanks for a great variation on one of my all time favorites. This is another keeper!!!