by Michelle P. E. Hunt & Laura Panter and found at lcbo.ca. A perfect dessert alternative. Note that unspecified freezer time is involved.
Directions
To a pitcher, add cold strong coffee and Kahlúa. Stir to mix. Pour into a 14-cube ice cube tray (approximately ¾ oz to 1 oz per cube). Freeze for at least 2 hours, or overnight.
To a blender, add vanilla vodka, milk or cream and 5 cubes. Blend until slushy (about 10 seconds).
Pour into Martini glasses and sprinkle with cocoa, if desired.
Most Helpful
Let me be the fifth to say, "Delicious." I used Elmotoo's Recipe #191380, skim milk (I try LOL) and French roast coffee. Super drink, Ev!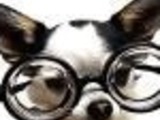 All my favorite flavors! Thanks for a yummy drink Ev, it was a real treat after Christmas shopping all day. Nick's Mom
Made as directed and then topped with whipped cream and chocoate covered coffee beans!