The Candy Kitchen Pecan Pie Cake
Boy, does this sound wickedly rich! I found this just browsing on the web a few months ago, but haven't made it yet...but the time to do so is coming:) The recipe sounds like it will produce "chiffony", light layers, with a thick, sticky, and sweet filling; I guess that means small servings and a full week of brutal exercise to afford the calories:) *The recipe states that the filling needs to chill for 4 hours, so I've included that in the prep time; but maybe you could shave off some of that time by making the filling the night before, especially if you plan to try this during the hectic holiday season!*
Directions
MAKE THE CAKE: Sprinkle 2 cups of the pecans evenly over the bottoms of 3 buttered 9" round cake pans, shaking to coat both the bottoms and sides of the pans.
Combine the flour and baking soda in a bowl; mix well.
In another bowl, using an electric mixer on medium speed, cream together the butter and shortening until light and fluffy.
Gradually beat in the sugar.
Add the egg yolks, one at a time, blending well after each addition; blend in the vanilla.
Add the flour mixture and buttermilk alternately, blending well after each addition, beginning and ending with the flour mixture.
Stir in the remaining 1 cup pecans.
In a clean bowl, using an electric mixer with clean beaters on medium speed, beat the egg whites until stiff peaks form.
Fold 1/3 of the whites into the batter to lighten it; fold in remaining whites.
Pour batter evenly into the prepared pans.
Bake at 350*F.
for 25 minutes, or until a toothpick inserted in the center comes out clean.
Cool 10 minutes in pans on wire racks; invert onto waxed paper-lined wire racks.
Brush the tops and sides of the layers with the corn syrup; cool completely.
MAKE THE FILLING: Whisk together the brown sugar, corn syrup, cornstarch, egg yolks, half-and-half, and salt in a heavy 3-quart saucepan until smooth.
Bring to a boil over medium heat, whisking constantly; boil for 1 minute, or until the mixture thickens.
Remove pan from heat; whisk in the butter and vanilla.
Place a sheet of waxed paper on the surface of the mixture; chill for 4 hours.
ASSEMBLE THE CAKE: Place 1 cake layer, pecan side up, on a serving dish; spread with 1/2 the filling.
Place the second cake layer, pecan side up, over the filling; spread with the remaining filling.
Place the third cake layer, pecan side up, on top of the filling.
Serve with whipped cream; store covered in the refrigerator.
Bring to room temperature before serving.
Most Helpful
I only made the cake not the filling and took it to my mum's house for an afternoon tea. I filled it with whipped cream sweetened with cinnamon sugar which worked out well. The cake itself is easy to do and very moist and deliciously nutty.
Just found this recipe in an old Southern Living magazine. Was going to post but found it here. Can't wait to try it, it looks sinfully divine!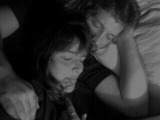 I have been searching for this recipe for over a year, I even called southern living, but was told, they didn't have it. I made it christmas 2006, I got the recipe at he salon.My daughter loved it even though, I didn't pay attention to the recipe and didn't put the egg whites in the batter, I was thinking, how wasteful it was to throw out the whites. When I sat down to read the recipe again, I realized what I had done, I will make this again, and again, now that i've found it. Thanks, mustang mom, so much lordsprayer