The Canadian Living Burger
jonesies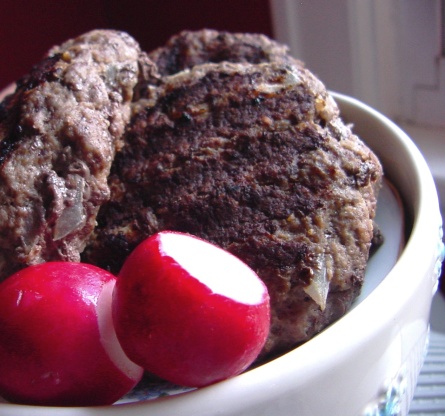 From Canadian Living. http://www.canadianliving.com/food/

These were good, I liked the flavour. I like a bit of a drier burger, and this one was moist, but I would make these again! We had them on ciabatta buns, yum!
In large bowl, beat egg with water; stir in bread crumbs, onion, mustard, salt and pepper. Add beef; mix just until combined. Shape into four 3/4 inch thick patties.
Place patties on greased grill over medium heat; close lid and grill, turning once, until digital thermomether inserted sideways into centre reads 160F, 12 to 14 minutes.
Sandwich in buns.