The Black Swan House Dressing
This comes from The American Country Inn and Bed & Breakfast Cookbook. The Black Swan Restaurant is in Jefferson, Texas...not sure if it is still in business or not. We tried this and loved it.
Directions
In a food processor place the garlic, sugar, mustard, salt, and sour cream.
Add the vinegar.
Blend on continuous speed.
In a thin stream, slowly add the oil.
When blended, fold in the parsley and pepper.
Most Helpful
Really good!!! And very easy. Had everything on hand.

Excellent dressing, pure and simple. Restaurant quality.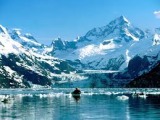 This is an excellent salad dressing. I served this over iceberg lettuce wedges, and the combination was truly restaurant quality.