The Black- Eyed Peas Baked Squash
This is one of the many recipes from my grandmothers cookbook. She passed away in May of 2005 and I am recording her wonderful recipes for my family and the many generations that will follow. I hope you enjoy her recipes as much as we do. I have not made each one yet-so cooking time and servings may vary. Blessings from FOURMRANCHWIFE in Texas This one was from a newspaper clipping Nanny had saved- Black Eyed Pea is a restuarant in the South.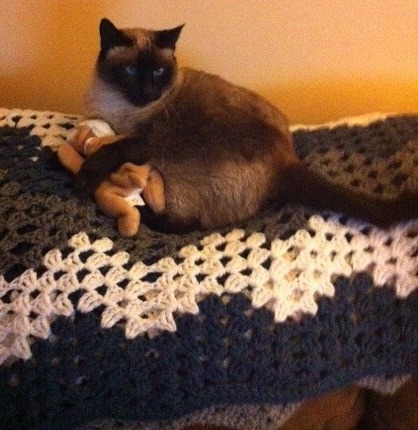 This is a great replica of the Black Eyed Pea casserole. I have been making it for 20 years since it was first published in the Houston Chronicle. This is the exact same recipe. For years I used wheat rolls but I now used Pepperidge Farm stuffing (ground in processor) for everything calling for bread crumbs. They take this casserole to a new level of awesomeness!
5

lbs medium yellow squash

2

eggs, beaten

5 -6

whole wheat rolls, torn into bits (rumor is the Black Eye Pea uses its whole wheat rolls)
1⁄2 cup butter
1⁄4 cup sugar

1

dash salt

1

dash pepper

1

small onion, chopped
Cut squash and onion in pieces, boil together, then reduce heat until tender.
Drain & mash squash some.
Combine squash,onion, eggs, bread bits, butter,sugar, salt .
Put into a 3 quart dish that has been oiled.
Bake at 350 until lightly browned.
Sometimes I toss in some velveeta - when the kids were small they liked it with the cheese.