The Best Turkey Burger Ever According to My Hubby
Bergy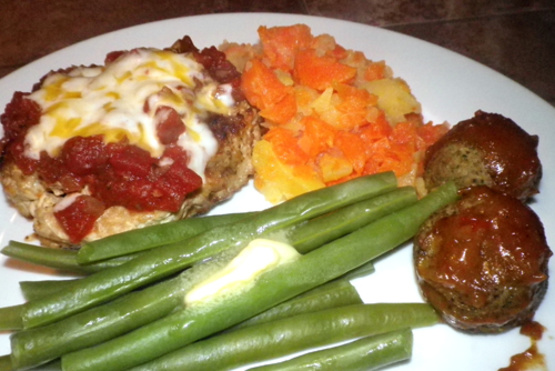 This is a southwestern stuffed burger that will knock your socks off. My hubby HATES ground turkey. When he took a bite of it, he yelled #*@$ that's good. Then, he went to the grocery store and got more ground turkey the next day.

This is the first recipe I have tried that both my husband and I actually ate the turkey burgers! I varied the recipe a little by adding onion and 1/4 cup italian bread crumbs. I used a little less cheese and used pepper jack instead. I broiled them in the oven and they turned out great! Definitely will be making them agan!
1 1⁄2 lbs ground turkey (could use ground beef)

1

(1 1/4 ounce) package taco seasoning
1⁄2 cup four-cheese Mexican blend cheese
1⁄4 cup mayonnaise (divided)
1⁄4 cup chunky salsa (divided, I have also used black bean salsa with excellent results.)

4 -6

leaves lettuce

4 -6

slices tomatoes
Blend 3 tbsp mayo, 1 pkg taco seasoning, and meat. Divide into 4 for big burgers and 6 for smaller ones. Divide each burger in half then press each out to make 8 or 12 thin patties.
Mix shredded cheese and 2 tbsp salsa in a small bowl. Spoon mixture over half of the patties. Cover each with another patty and press the sides into a nice seal.
Grill (I use George Foreman and don't close the lid) about 7 minutes on each side.
While grilling, mix remaining mayo with remaining salsa. Spread on your buns. Add lettuce, tomato, and whatever extras you like. We usually don't add anything. Assemble your burger like usual.