BarbryT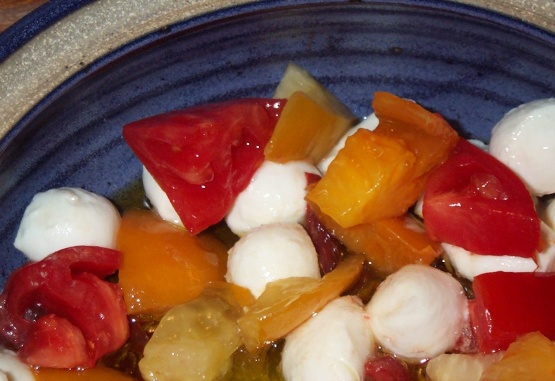 This easy to make salad takes 10 minutes to make. My husband and I eat it all summer. If you're a tomato lover, this salad is for you. It works great for picnics & barbeques!!
Toss all ingredients together and enjoy!
I have had this salad without the cheese & basil and it is still fantastic!
Tastes best served at room temperature immediately after tossing.
For vegan omit the cheese.