The Best Strawberry Lemonade Ever!!!!!
After lots of testing and retesting, i have finally perfected my version on strawberry lemonade! Guaranteed Winner!!!!
Directions
Cut the LEMONS in half. Spoon out PULP over pitcher. Add Pulp.
Slice STRAWBERRIES in half. Add to pitcher as well.
Stir in cold WATER and SUGAR.
FREEZE for 45 minutes or until slushy or add ice and blend or keep cubes whole.
ENJOY!
Reviews
Most Helpful
I used fresh strawberries and home grown lemons...This was really good. My son and his friend said 5 stars :) Thanks FOOOOOOOOD!!!!!! for a yummy new recipe. Made for PAC Fall 2007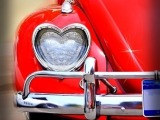 Loved it! I quartered the recipe easily. I used frozen strawberries, so pureed them and added to the lemonade. It made for a nice slushy drink, and so pretty too! Thank you!