flower7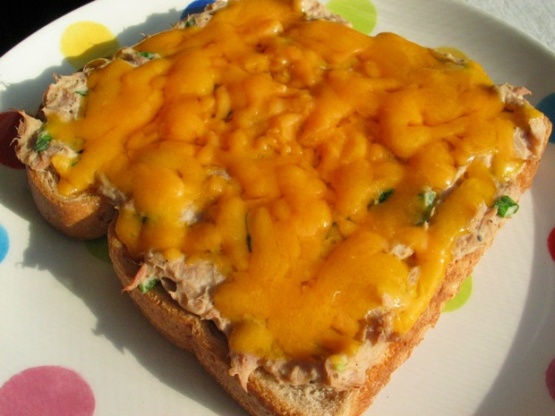 A mildy spicy version of a family favorite. Best served with tomato soup or salad and a crunchy dill pickle.

This was very good! I left out the celery and used mayo instead of MW, homemade spicy mustard, and sharp cheddar. I also did not need to use the broiler as the cheese was already melted after 5 minutes in the oven. The touch of spicy was just right. Thanks for sharing!
Preheat oven to 350.
Mix tuna, miracle whip, mustard, green onion, celery and spices.
Let stand 5 minutes.
Spread tuna mixture on 2 slices of bread, top with 1/4 cup of cheese each.
Bake for 5 minutes, turn oven to broil and melt the cheese.