The Best Sauteed Bok Choy
Parsley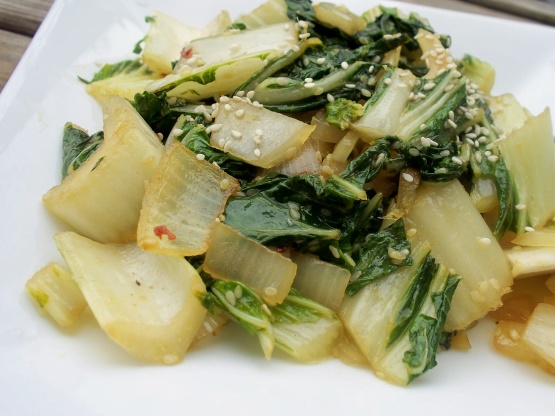 I just recently introduced Paul to Bok Choy. He had never even heard of it. I was really happy with his reaction. I thought this was delicious.
Rinse and drain bok choy and set aside.
Sauté onion and ginger in olive oil and sesame oil until onion is tender.
Add remaining ingredients and sauté for about 8 minutes.