sheepdoc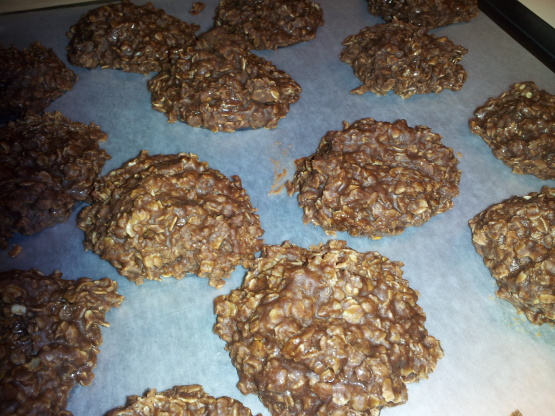 I have been told often that these are the best cookies ever. Friends and family are constantly asking me to make them. I hope you enjoy.
Measure the oats and place in a large bowl.
Measure peanut butter and set aside.
Melt the butter in a medium to large saucepan, and add the cocoa. Alternate the sugar and milk, stirring after each addition.
Let the mixture come to a good boil and boil it for exactly one minute. Any less and they won't set, any more and they will be dry.
Pour the mixture over the oats and stir until well combined.
Stir in the peanut butter.
Drop in desired size on wax paper and let set.