The Best Marinated Grilled Flank Steak
Boomette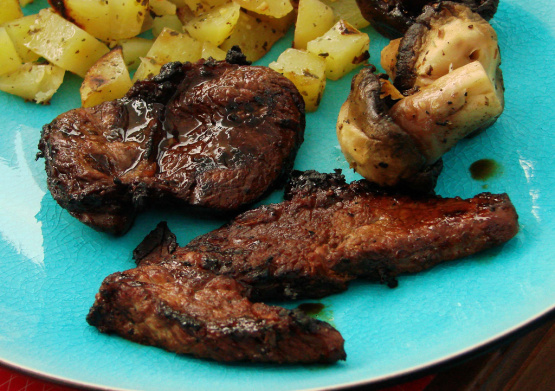 A really simple marinade- which I like to use a couple of days in advance, but it's totally not necessary! A simple 2 1/2 hours will certainly do that yummy cut of meat some justice!
Mix all ingredients (not the steak) in a large Ziplock baggie. Add the steak and marinate for 2 1/2 hours to 2 days.
Remove steak and discard the marinade.
Barbecue meat about 7 minutes per side for med-rare.
Slice on the diagonal- across the grain and serve!
Yum -- .