The Best Marinade for Kabobs! (Beef, Pork and Lamb)
I have a few favorite marinades that I have used for years this is one of them, this marinade will tenderize and add flavor to any cut of meat to absolute perfection and makes fantastic kabobs! This can also be used for chicken but because of the vinegar amount marinading time will need to be reduced to a maximum of 6 hours or the acid vinegar will start to "cook" the chicken, use only honey no other substitutions!.. you will love this marinade!
Directions
Put all ingredients into a blender (except the green onions, if using add them in after blending).
Blend for 30-40 seconds.
Mix in in green onions.
This recipe makes 3-1/2 cups of marinade, but may be stored in the refrigerator tightly covered in a glass container for up to 3 weeks.
*NOTE* marinate the beef, pork or lamb for 8 hours or up to 24 hours chicken up to 8 hours.
Most Helpful
Outstanding! I marinated button mushrooms, green and yellow zucchini, red and green bell peppers, and a Vidalia onion for 7 hours then grilled as kabobs. They tasted amazing. The Vidalia onions tasted like candy. I also marinated a 1lb top sirloin steak for 7 hours and grilled it to rare and it was also amazing. This is the best marinade I've ever tasted. Kittencal continues to amaze me. Thanks for sharing this awesome recipe!
Wonderful Marinade! I had some small steaks on hand that were too thin to cube so I put them in a ziplock and dumped half the marinade in. Let them sit overnight in the fridge. The next morning I diced up some onion, sweet peppers and mushrooms and added the remaining marinade and let them sit all day. When it was time to grill I skewered all like veggies together because of personal preference for varying cooking times and grilled everything. I'd give it 5 stars but DH said while it was good there was something about it that didn't send it over the top for him. He thought maybe just a tad too much vinegar. I'm gonna keep this one and just play with it a little bit. Thanks for yet another yummy recipe!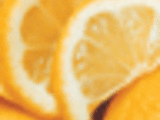 Way, way too sweet for me. I actually could only eat a couple of bites and just stopped. I followed the recipe precisely and used pork for the kabobs. Sorry, but this one is not a keeper for me.