PaulaG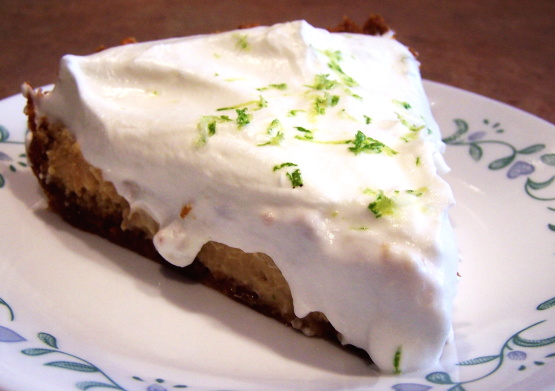 This recipe came from my friend, Suzette. I love Key Lime pie and this is the best I have ever tasted! She combined several recipes (Southern Living) in one to make this perfect pie. It is sure to please!

Really, really good. I left out the lime zest because I wanted a purely creamy texture. Also, I used an Italian meringue as topping. Super good!
Combine graham crackers crumbs, sugar and butter and press into pie plate.
Combine egg yolks, condensed milk, lime juice, powdered sugar and rind and spoon into pie crust.
Bake at 325° for 30 minutes. Cool completely on a wire rack and chill for 2 hours. Whip cream and powdered sugar and spoon on top of chilled pie.