Sara 76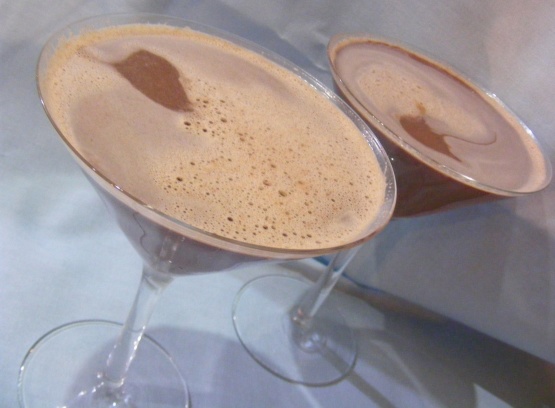 Saw this on the Food Network with Sandra Lee and it looks so thick and yummy I had to save it until I can go shopping for the ingredents. The vodka or a liqueur like coffee flavored or hazelnut can be added to make it an indulgent adult version and serve in a martini glass. Not for someone on a diet, but a lovely occassional indulgent.
In small saucepan over medium heat, add chocolate chips, half-and-half and cinnamon.
Melt chocolate chips stirring frequently with wooden spoon; about 5 minutes.
Be careful not to let boil.
Remove from heat and pour into mug.
Add a shot of vanilla vodka or liqueur if you like to make a more adult version.