I got these from Ina Garten on FoodNetwork. They are so good cooked on the grill, but could also be broiled. BEWARE: these have plenty of fat--not for the faint of heart!LOL
Ingredients
Nutrition
2

lbs ground chuck

1

lb ground sirloin

3

tablespoons steak sauce (I use A1)

6

extra-large egg yolks
1 1⁄2 teaspoons kosher salt
3⁄4 teaspoon ground black pepper

4

tablespoons cold butter

12

hamburger buns
Directions
Mix meats, steak sauce, egg yolks, salt and pepper with fork (do not over-work).
Form mixture into 12 balls.
Put a thin slice of butter in the middle of each ball, then flatten into patties (make sure butter is completely surrounded by meat).
Cook for 3-5 minutes per side until done.
Remove to plate, cover with foil, and allow to rest for 5 minutes before serving.
Reviews
Most Helpful
Yes, my husband says these hamburgers our wonderful! They were very easy to make and everyone enjoyed eating them--very juicy and flavorful. I think this will become my standard hamburger recipe. Thanks, CookinMamaof2!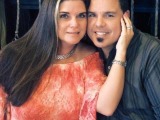 Very good. I think it's a solid 4 1/2 stars, but there is no "half" option, so I gave it five. Next time I will leave out the A-1 sauce and just enjoy the flavor of the quality meat and butter! I halved this recipe and made 6 burgers. I cooked them in the frying pan and they were still delicious. The butter is a wonderful idea.
These were really good. DH liked them. I do think they need more seasoning. They came together quickly, and were great on the grill. Thanks!