The Best Grilled Hamburgers
lazyme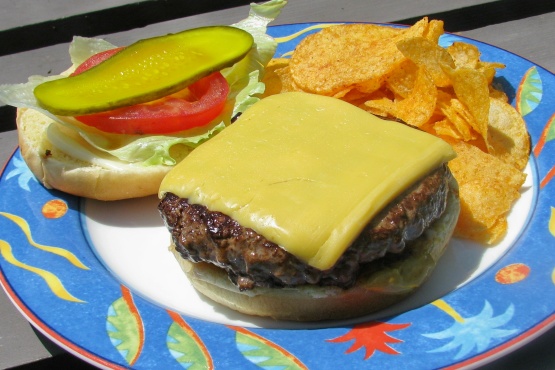 Simple Burgers at their best!

This was TERRIBLE!!! No taste other than salt and pepper. Maybe if I used ground oxtails and Velveeta Cheese they would have had more flavor.
1133.98

g 80% ground beef, the best grade and freshest you can get at least choice
salt and pepper
From the package VERY gently form into 8 burgers. Do not over press, squeeze or mix the meat in anyway. Save that for meatloaf.
Sprinkle with salt and pepper.
Grill over high heat covered, I use charcoal,for 4 to 6 min per side depending on your preference, flipping at the halfway point. Add cheese at the flip if you wish. Serve on toasted buns with ketchup, mustard, mayo, etc. I like mine plain.