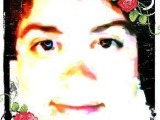 These are the tastiest green beans I've ever found. They are very close to Cracker Barrel's. They are easy enough to make. You can skip adding the sugar to make this a great low card side dish.
Directions
Finely chop bacon slices. Toss into 2 qt pot. Brown.
Add green beans, sugar, & onion powder. Salt & pepper to taste.
Cover & cook up to 1hr on low heat. I recommend at least 30min. You want the beans to look a little withered.
Reviews
Most Helpful
As written we thought these were OK. I used a 15 ounce can of green beans and omitted the sugar. We thought they had way too much onion powder in them. The second time I made these I cut the onion powder in half and we enjoyed them more. Made for Spring PAC 2009.

I did make a couple of changes and my review is based on those changes. A 16 oz can of beans was used. Instead of the onion powder, I used the same amount of onion flakes. The beans may have cooked close to 30 minutes. An hour would have way to long. Made for *PAC Spring 2009*
I'm so sorry. I didn't care for this. I love all the ingredients, but somehow having them all together wasn't my thing. I'm thinking it's probably the softness of the beans. I usually steam my beans for a short time, which retains their crispness, so having them soft kind of threw me I guess. Thanks just the same Witchstorm for sharing your recipe with me. Made for Spring PAC 2009.