momaphet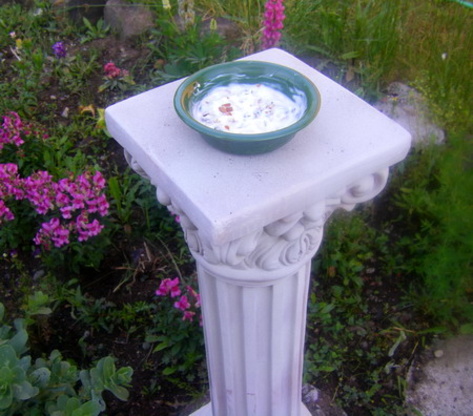 I ate this the first time in Corfu and fell in love with it. Ideal for breakfast or dessert.

5 Stars ! I left out the raisins because i'n the only one who really will happily eat them, and added more almonds (which I ground finely in the food processor) SERIOUSLY YUMMY! I have made this 4 times now, and It's getting to be a semi regular on my work lunch menu. BiL and SiL have a holiday home in Greece and have just returned from holiday there... they said this was JUST like you get in Greece. I like the simplicity and the fact that with so few ingredients you can get so much flavour. I used honey bought from a small beekeeper in the Dutch southern province of Zeeland, nature at it's very best. Thanks!
150

g Greek yogurt

2

tablespoons honey

1

tablespoon raisins

1

tablespoon almonds, slivered or 1 tablespoon almonds, whole
Mix all ingredients together and enjoy!