ChefLee
I love this with Greek yogurt and strawberries. It's awesome.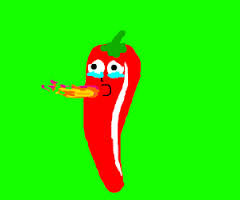 1-7-09 This IS the best granola ever!!!!!!! So good, crunchy and a great sweet spice flavor!! I made parfaits with plain yogurt, strawberries and blueberries and I could not stop eating!! This granola really tastes great with yogurt!! I had never made granola before so I tasted it after the 12 additional minutes and it was still moist so I put it back in the oven for 5 more minutes. Next time, I am only going to keep it in for the 12 minutes even if it seems moist while still in the oven because once you take it out of the oven, it really dries quickly and becomes crunchy!! I will never buy pre-made granola again, this recipe is awesome!!!!! Thanks so much for posting, Dria!!!! Thank you for working for Recipezaar, the best website ever!!!!!!!!!!!!! UPDATE: I made this again because we already ate it all and wanted more!!! This time when I put it in for the additional baking time for the cranberries, I baked it for just 10 minutes more and it was perfect!! It dried on the baking sheet while it was cooling. This stuff is great, we can't get enough of it, thanks again!!!
Preheat oven to 325°F.
Spray heavy large rimmed baking sheet with nonstick spray. Combine oats, almonds, coconut, and pecans in large bowl.
Combine cranberry juice concentrate, brown sugar, oil, cinnamon, and allspice in medium saucepan.
Bring to boil, whisking until sugar dissolves. Pour hot syrup over oat mixture; stir to coat evenly.
Spread mixture out on prepared sheet.
Bake until golden brown at edges, about 20 minutes. Add cranberries; using metal spatula, stir to blend.
Bake until granola is golden and beginning to dry, stirring occasionally, about 12 minutes longer. Cool completely on baking sheet. (Store airtight at room temperature up to 1 week.).