The Best , Fast, and Easiest Salad You Will Ever Eat....
Ms B.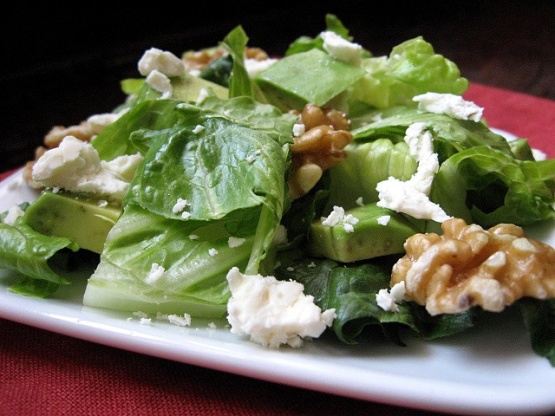 This is my favorite everyday salad... its fast and easy and I love it....!
Chop the romaine hearts the way you desire.
Cut the Avacado half into little chunky pieces.
Top with the Feta cheese and the walnuts.
This salad is great with Balsamic vinegar and olive oil -- .