The Best Ever Crock Pot Lemon Pepper Chicken
J-Lynn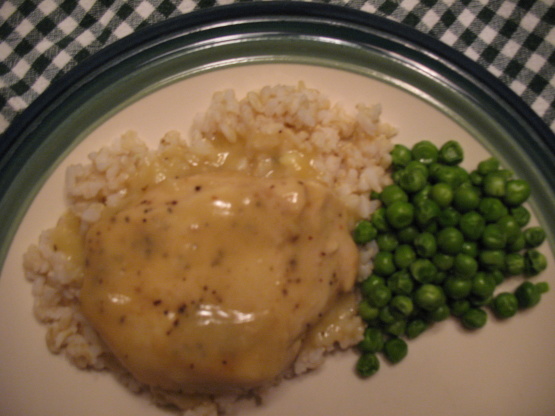 This chicken is my fiance's favorite. It is so easy to make and tastes delicious. I sometimes kick up the flavor by adding paprika, garlic powder and a little cayenne to the soup mix before pouring over chicken. Low fat soup and fat-free or low fat milk works great! You will not be disappointed.

This was absolutely wonderful, my son and his girlfriend loved it. She works graveryard and he meets her for her lunch hour. I packed this up for him with a couple of dinner candles and he presented her with a candlelight tailgate dinner.
Sprinkle chicken with lemon pepper seasoning to taste on both sides.
Brown (do not cook through) chicken on both sides in a pan coated with the spray Place chicken in crock pot coated with the spray.
In a bowl, mix contents of soup can, water and milk until no longer separated Pour soup mixture over chicken.
Add more milk or water to ensure liquid in crock pot covers chicken Cook chicken over low heat for 6 hours.
To thicken sauce, place in small saucepan, add a cornstarch slurry, and bring to a boil. Serve chicken and sauce over hot cooked rice.