The Best Ever Citrus Curd
katii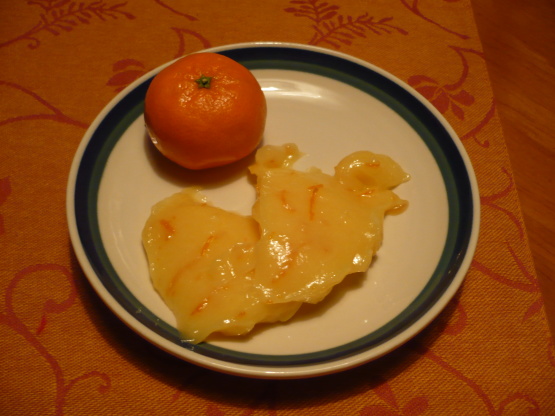 This is the most rich curd you will ever taste! The balance of sweet and tart is perfect. Prepare for lemony perfection...
5⁄8 cup lemon juice

2

large oranges, zest of

5

tablespoons butter, diced

1

cup sugar

2

eggs, beaten

1 -2

egg yolk (this will make the curd really thick, more like jam or butter than the usual custard texture) (optional)
Put the zest, butter, sugar and juice in a heatproof metal bowl.
Stand the bowl over a pan of boiling water and heat until the sugar and butter have melted.
Lower the heat, you don't want the water to boil now - more like a simmer.
Whisk in the beaten eggs (and yolks if using), just in a small stream, really slowly.
Stir with a wooden spoon until thickened, about 25-30 minutes.
Store in the fridge.
Enjoy!