loof751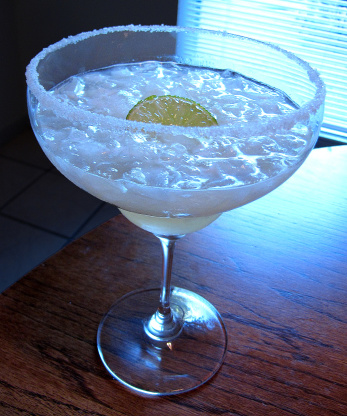 I've had friends say that they can't tell the difference between this and a real margarita! I made up this recipe myself one day when I was preparing for camping at a music festival. I needed lots of booze, preferably refreshing. And this is the awesome result. I think you could make this into a frozen margarita by putting it in the freezer then blending it, but I like them much more on ice. **Note** This is VERY STRONG. If you want to make it less strong, add another 1/2 qt limeade. Any more diminishes the flavor. I recommend using Newman's Own Limeade. Also, I don't recommend using crappy tequila, use only what you would drink straight.
1

(750 ml) bottle tequila

1

(750 ml) bottle triple sec

1

quart limeade

2

limes
1. Mix the tequila triple sec, and limeade together in a 1 gallon container.
2. Slice the limes in half, then in slices. Place most of the lime slices in with the margarita.
3. Use the remaining lime slices to salt your margarita glass(es), fill with ice and margarita, and enjoy!