The Best Damned Fried Banana Peppers Ever
Prep 10 mins
Cook 20 mins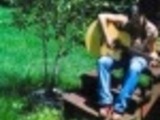 This recipe comes from my long time friend, Tracy. I really can not believe she shared it with me.....all this time, I thought she cast some magic spell over the frying pan to make them taste so good! Turns out it was just the saltine crackers! The mystery is over...... Do keep in mind, that this is NOT a "batter" recipe (if you love breading, you may want to try something else). The coating is light and crispy and you end up with more coverage on the 'interior' part of the pepper than the exterior. I think they are wonderful this way!
Directions
Heat vegetable oil in frying pan over medium heat.
In medium bowl, mix together equal parts corn meal and crushed saltines.
Prepare another shallow bowl of buttermilk.
Dip banana peppers in buttermilk.
Coat with cornmeal/cracker mixture.
Fry in veg oil over medium heat until golden brown.
Drain/cool slightly on paper towels.
Enjoy alone or with cocktail sauce!
Most Helpful
any time I fry food that has skin on it, I batter then put it in the fridge for an hour or so. Green tomatoes are so much better that way. I am trying fried peppers for the 1st time. refridgerating them also.
I should have went with my first instinct. How in the world is anything going to stick on without egg ? Very vague direction. Worst recipe I have ever attempted
Blech! Did not like.