The Best Chocolate Chip Cookies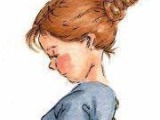 These cookies are fabulous. Serve warm with a scoop of vanilla icecream for a delicious treat! You may freeze the cookie dough prior to baking. Refrigerating the cookie dough enhances the flavours and helps the cookies keep their shape while they bake. Plan ahead as the dough needs to chill for 8 hours before baking.
Directions
Mix the flour, baking soda and salt together. Combine the butter, sugar, brown sugar, vanilla, Frangelico and Tia Maria in a mixing bowl and beat until light and fluffy. Beat in the eggs.
Add the dry ingredients gradually, mixing with a spoon. Fold in the chocolate chips and nuts. Chill, covered in the refrigerator, for 8 hours or up to several days.
Drop by teaspoonfuls onto an ungreased cookie sheet. Bake at 325*F for 10 to 13 minutes or until golden brown. Cool slightly and serve warm.
Most Helpful
This is a good cookie with a long wait (8 hrs in the cooler) but the liquor is a nice addition. My cookies cooked much faster than this recipe but my oven is very old. Really nice to have these in the freezer. Those of you who like a lot of dough with a few chips beware - 4 cups of chips is a lot but these cookies are really good.
I can't believe no one has reviewed this superb recipe, a duplicate of my long time "signature" choc chippers. Why even try anything else? This is ultimate cookie for "consenting adults". I believe the original recipe came from a cruise line and was published in Sunset many years ago. The only changes I make are to use 1/2 Crisco and 1/2 butter. (My Mother always used this formula and everyone raved about her cookies). I use Kahlua rather than Tia Maria and a combination of semi sweet & white choc chips (or chunks). I also add a cup of chopped walnuts with the pecans & macadamias and bake on air bake cookie sheets lined with parchment for 15-16 minutes. This is hands down the best cookie recipe to ever leave your oven. I've shipped them to friends & customers all over the U.S. and given out more copies of the recipe than I care to count. Stand back and await the applause--MarieAlice and I guarantee it!!!