Prep 20 mins
Cook 20 mins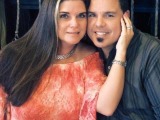 These brownies are not cake-like. They are more moist and gooey. I always undercook them a bit because we like them very moist.
Directions
Preheat oven to 350°.
Mix oil and sugar until well blended.
Add eggs and vanilla; stir just until blended.
Mix all dry ingredients in a separate bowl.
Stir dry ingredients into the oil/sugar mixture.
Pour into greased 9 x 9 square pan.
Bake for 20 minutes or until sides just start to pull away from the pan.
Cool completely before cutting.
Note: I usually double the recipe and bake in a 9 x 13 pan. If you double the recipe, you will need to cook longer than 20 minutes.
Most Helpful
I logged into this website for the first time in over 4 years to rate these brownies. They literally are THE. BEST. BROWNIES. I've been making the recipe for years, following it perfectly, and I've never been disappointed. I do always double the recipe and bake by checking every couple minutes. <br/>There are brownies on this website with more ratings than these, they're not as good. Make these now. :)
I am an advanced, and well-experienced home cook. I am baffled at the 5 star rating on these brownies. I followed the recipe to a T, I used good quality cocoa, and was not impressed. They are cloyingly sweet, and are missing the rich chocolate flavor I love. Mine were also very thin, despite following the recipe exactly as written, and yes, my baking powder is fresh. I suppose we are all looking for different things when it comes to brownies-but these most certainly dont earn the title the best brownies from me. sugar left a granular texture, and I should have known to use butter instead of a neutral oil.
I followed the recipe except didn't have vanilla extract. Came out great! Gooey & a shiney flaky top. Those who said it was cake like changed the recipe. They are not cake like at all. Just don't over cook! I doubled and baked at 350 the for 30 minutes. So easy my 3 year old mixed everything after I measured it for her. So even without vanilla, they are great. I know the oil seems like a lot, but its needed. They are brownies after all, not supposed to be good for you.