Prep 20 mins
Cook 20 mins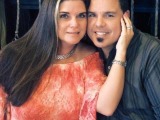 These brownies are not cake-like. They are more moist and gooey. I always undercook them a bit because we like them very moist.
Directions
Preheat oven to 350°.
Mix oil and sugar until well blended.
Add eggs and vanilla; stir just until blended.
Mix all dry ingredients in a separate bowl.
Stir dry ingredients into the oil/sugar mixture.
Pour into greased 9 x 9 square pan.
Bake for 20 minutes or until sides just start to pull away from the pan.
Cool completely before cutting.
Note: I usually double the recipe and bake in a 9 x 13 pan. If you double the recipe, you will need to cook longer than 20 minutes.
Reviews
Most Helpful
I logged into this website for the first time in over 4 years to rate these brownies. They literally are THE. BEST. BROWNIES. I've been making the recipe for years, following it perfectly, and I've never been disappointed. I do always double the recipe and bake by checking every couple minutes. <br/>There are brownies on this website with more ratings than these, they're not as good. Make these now. :)
I followed the recipe except didn't have vanilla extract. Came out great! Gooey & a shiney flaky top. Those who said it was cake like changed the recipe. They are not cake like at all. Just don't over cook! I doubled and baked at 350 the for 30 minutes. So easy my 3 year old mixed everything after I measured it for her. So even without vanilla, they are great. I know the oil seems like a lot, but its needed. They are brownies after all, not supposed to be good for you.
chocolate heaven right here!! this is my go to brownie recipe! sometimes ill use melted butter I always add 1/2 cup cocoa powder and sometimes I throw in some chocolate chips or chopped up Reese cups!