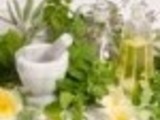 My friend shared this great recipe with me. I tinkered a bit with it. Easy to prepare; broccoli never tasted so good.
Directions
Whisk the vinegar, garlic and mayonnaise together until homogeneous.
Set aside.
Cook bacon until crisp; crumble when cool. Place broccoli, bacon bits, onion, peppers, sunflower seeds in a bowl.
Toss with dressing.
Your choice to add any other chopped vegetables, fruits or nuts.
Best made the day before.
Reviews
Most Helpful
Mmmmmm.....Very tasty!! I didn't have any bell peppers so I just added a lot of broccoli and I used garlic powder cause I was in a hurry. But everything else was the same. Very easy.