lazyme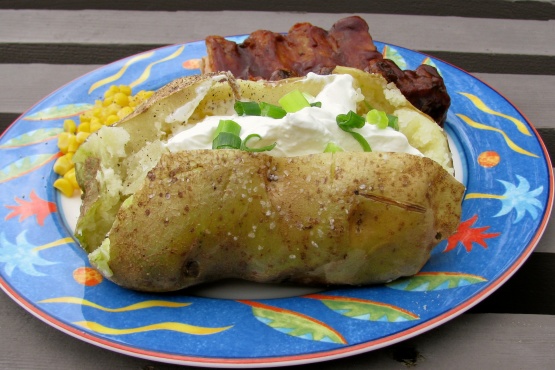 This method of baking potatoes is truly the best. Found this method in an issue of Cuisine at Home magazine.

I love this method (crispy skin). The only difference is I insert a skewer through the potato(s) to ensure quick easy cooking.
Scrub potatoes well as skins are delicious. Dry well and stab to vent.
Coat clean dry potatoes with olive oil and salt. (I do this in a plastic bag).
Place potatoes directly on oven rack and bake at 450F for 1 hour or until done.