The Best Baked Cornish Game Hens
Monica P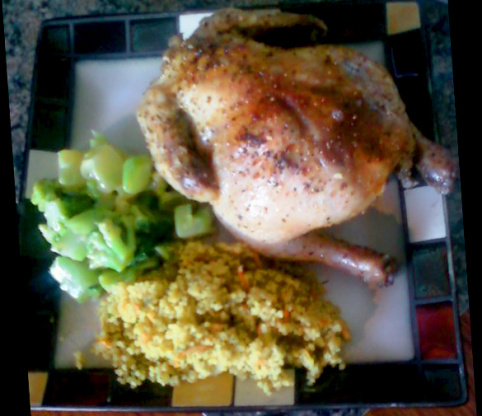 This is a simple recipe, however these hens need to be basted every ten minutes for an hour....well worth it as they turn out moist and full of lemon and garlic flavor. Great served with rice.

The hens are very filling. They taste like a more mild chicken. Please note that if you are high altitude (like I am in Colorado) it will take an extra 45 min. I had to cook them on 400 F. They pair well with a sweet potato quishe.
Rub hens with butter.
Combine other ingredients and use to baste hens.
Bake at 350F for 1 hour, basting with lemon mixture every 10 minutes. If serving with rice, spoon remaining lemon mixture over rice.
Enjoy!