Prep 10 mins
Cook 15 mins
This is for Zaar World Tour 5 from the Australian/New Zealand region, from the website Australianfood.about.com. ANZAC was the name given to soldiers from Australia and New Zealand during the WW1, and the biscuits were the cookies (because they are cookies) that the women made for the soldiers.
Directions
Heat the oven to 350F (180C). Line a baking tray with baking paper. Set aside.
In a small saucepan, melt the butter over a medium heat. Add the golden syrup and baking soda to the butter and stir well. Remove from heat and set aside.
Mix together the flour, oats, sugar, desiccated coconut and salt in a mixing bowl.
Add the melted butter to the dry ingredients and stir with a wooden spoon to combine ingredients.
Roll about 1 1/2 tablespoons of dough into small balls and flatten between the palms of your hands. Place dough on baking tray about 4 cm (1.5") apart to allow room for spreading.
Bake the biscuits for about 10-12 minutes or until golden brown. Remove the biscuits from the oven and let them sit on the baking tray for 5 minutes.
Remove the biscuits from the tray and cool on a wire rack.
Yield: 10-15 biscuits.
Reviews
Most Helpful
I loved reading the history of the Anzac biscuit! These were fabulous biscuits/cookies. It was my first time trying golden syrup and I'm glad I did. The coconut flavor really shines through and gives these biscuits a lovely flavor. Thanks mate! Made for ZWT8 Australia/NZ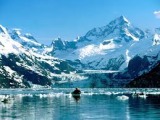 We enjoyed these cookies with a cup of tea. I added 1/4 c slivered almonds, broken up, because I had some left over from another recipe. I liked them in the cookie, which I will certainly make again. Thanks for sharing the recipe.

My family all enjoyed these and give 5 stars (sorry -I couldn't taste them as not gluten-free). This is a very typical style recipe for Anzac biscuits. I found they needed a few extra minutes in the oven to turn a lovely golden brown colour. This recipe made 22 biscuits for us. Reviewed for Aus/NZ region ZWT8. Photo also to be posted