Thanksgiving Leftovers Turkey Shepherd's Pie
Prep 10 mins
Cook 50 mins

From The Essence of Emeril Thanksgiving Leftovers show. This sounds soooo yummy!
Directions
Preheat the oven to 400 degrees F. Lightly grease a 9-inch square or 2.2 quart baking dish with the butter and set aside.
In a large saute pan or skillet, heat the oil over medium-high heat. Add the onions, carrots, Essence, salt, and pepper and cook, stirring, until the onions are soft, about 3 minutes. Add the garlic and cook, stirring, for 20 seconds. Add the mushrooms, thyme, and bay leaf and cook, stirring, until the mushrooms are soft, 3 to 4 minutes. Add the flour and cook, stirring, until thick, about 1 minute. Stir in the tomato paste and cook, stirring, for 1 minute. Add the meat and stir well to combine. Gradually add the stock and then the peas, and bring to a boil. Reduce the heat to medium-low and simmer until the mixture is thickened, 6 to 8 minutes.
Remove from the heat and discard the bay leaf. Carefully transfer to the prepared dish and spoon the potatoes over the meat mixture, spreading to the edges. Sprinkle with the cheese and bake until the cheese is bubbly and the potatoes are crisp around the edges, 22 to 25 minutes.
Let sit for 10 minutes before serving. Garnish with chopped parsley and serve.
Most Helpful
Great twist on Shepherd's pie and a great way to use up leftovers! Tastes amazing. I added a little more than 1/4tsp of the essence, but that was purely preference. We still have the spice mix in a pot and I'll definitely be using it again as it's a lovely combination! This disappeared seriously quickly in my house, tastes fantastic!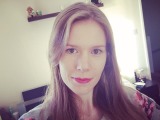 Definitite 5-star. I didn't have any frozen peas so I used about 1/2 cup chopped red pepper that I added near the end of sauteeing the vegetables. I think this is an improvement over the peas. I also added some chopped celery. I would recommend more of the Essence mixture and more olive oil. It was great reheated in the microwave the next day, too.
Made as written except for adding some diced celery and broiling at the end. Super yummy. Thanks for sharing this easy to prepare tasty dish!