Thairibbean Spicy Chicken
Prep 15 mins
Cook 30 mins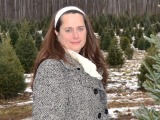 This is a recipe from St, Maarten, Netherlands Antilles. It has a wonderful spiciness to it. It's easy to make too. We made this for a BBQ and it was a huge hit. It has great flavor.
Directions
Make a marinade in the food processor from all the above ingredients (except chicken). Rub marinade into chicken or place chicken into a container with lid and pour marinade over chicken. Refrigerate for at least 3 hours. Roast chicken on the grill slowly over low heat. Bast the chicken with marinade to keep it from drying out.
Reviews
Most Helpful
This was really good. I used chicken breasts instead and it was delicious! Thanks.