Thai Turkey Burgers With Cucumber Pepper Relish and Spicy Mayo
Not your average turkey burger... the spicy mayo sauce is the star of the show here.
Relish ingredients

1⁄2 cup cucumber, cut into 1/4 inch cubes
1⁄2 cup red bell pepper, cut into 1/4 inch cubes
1 teaspoon lime juice, freshly squeezed

Thai mayo ingredients

1 cup canola oil mayonnaise
2 tablespoons sriracha sauce
3 scallions, minced
1 tablespoon cilantro, chopped
1 teaspoon lime juice, freshly squeezed
1⁄8 teaspoon turmeric
1⁄4 teaspoon ground coriander
1⁄4 teaspoon ground cumin
1⁄8 teaspoon fresh ginger, grated
1⁄8 teaspoon fresh ground black pepper
1 pinch ground cloves
1⁄4 teaspoon crushed red pepper flakes

Burger ingredients

4 whole grain buns
1 lb ground turkey, 93% lean
4 scallions, minced
2 tablespoons cilantro, chopped
2 teaspoons soy sauce
2 teaspoons fish sauce
1 teaspoon fresh ginger, grated
1⁄2 teaspoon fresh ground black pepper
1⁄2 cup bean sprouts
Directions
Combine all relish ingredients and refrigerate until ready to use.
Combine all Thai mayo ingredients and whisk. (There will be extra. If you only want enough for the burgers, cut recipe in half). Refrigerate for at least 1 hour.
Combine all burger ingredients in a large bowl and form into 4 patties, being careful not to overwork meat. Grill until cooked thoroughly, about 4 minutes per side. Once cooked, remove and set aside.
Place buns on grill cut side down and toast until lightly browned, being careful not to burn.
Spread mayo on top part of bun. Place burgers on bottom part of bun and top the burger with relish and a handful of bean sprouts.
Reviews
Most Helpful
Seriously one of the best burgers I've ever had! Why doesn't this have like 100 5-star reviews?
Excellent! I don't know which I enjoyed more, the turkey burger or the sauce. Put them together and it makes this recipe outstanding! This turkey burger is full of flavor and stays juicy. The sauce adds another layer of flavor and spice. I halved the sauce and it was a good amount. Thank you for a great, healthy recipe!!! Made for Spring 2013 PAC event.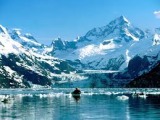 So good! My boyfriend is usually a red meat eater but these turkey burgers were one of his favorite alternatives. I used greek yogurt instead of mayo for a healthier twist, and didn't have bean sprouts in the house so I subbed with spinach. Loved them!
Summer Central