Prep 20 mins
Cook 20 mins
Looking for new life for your leftover turkey? Here it is! I believe I found this in Good Housekeeping.
Directions
In a small bowl mix garlic, soy sauce, cilantro, honey, curry powder, sesame oil, cornstarch, crushed red pepper,and water until well blended.
In a 10 inch skillet over high heat, warm the salad oil.
Cook the green onions and red pepper, stirring frequently until the vegetables are tender and golden.
Stir in liquid mixture and turkey meat and cook, stirring to coat turkey well, until heated through.
Serve over cooked rice and garnish with more cilantro if you wish.
Most Helpful
I am so glad to have found this recipe!!! I have tired of turkey/chicken leftover recipes which use creams soups (which I refuse to use) or cream sauce. This was VERY tasty...a wonderful combination of flavours. I doubled the sauce ingredients, except the honey as I am tyring to cut back on sugars..and it was great. A very simple yet quick recipe... preparation and cooking time was only about 20 minutes . I have already been asked to make it again.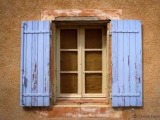 Absolutely FANTASTIC! My house is getting very tired of the creamy turkey divan/casseroles made from the leftovers, as well as watching our waistlines. This dish is flavourful and a great alternative for leftover turkey or chicken. I made sure to double the sauce recipe.
Outstanding recipe, we loved it! I didn't make any changes in your recipe. I used medium-hot New Mexico caribe (red pepper flakes) and it was perfect for us. I also used smoked turkey that was in my freezer, both dark and white meat. I will definately be using this recipe again. Thanks for posting it.