Thai Sweet Chili Dipping Sauce
Bergy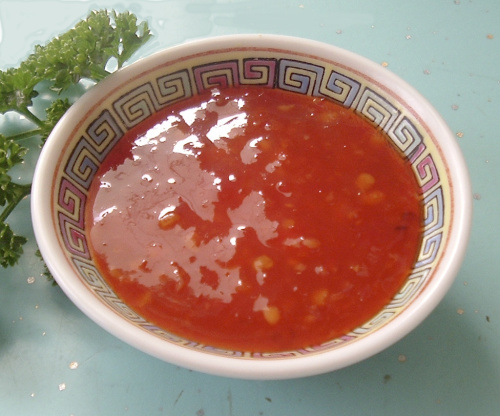 This was a pretty good sauce. However, the (rice) vinegar flavor is still a bit too strong for my tastes. I pureed the tomatoes, chili peppers, and scallions before cooking, and then simmered for an hour. Thanks for the recipe!
Combine all ingredients in a small saucepan and bring to a boil.
Reduce heat to very low, cover and simmer for 45 minutes to 1 hour, or until sauce is thickened.
Taste and adjust seasonings as necessary.
Transfer to small dipping dishes.