Thai-Style Skewered Chicken
Prep 10 mins
Cook 15 mins

A fragrant Thai style grilled chicken that can be served with Jasmine rice.
Directions
Mix the marinade ingredients together in a large bowl. Cut the chicken into 1-inch cubes and add to the marinade. Turn to coat evenly, cover, and refrigerate for 2-3 hours or overnight.
Thread the marinated chicken onto the skewers and reserve the remaining marinade for basting. Cook the chicken on a prepared, medium-hot grill for about 7 minutes on each side, basting with the reserved marinade while cooking. Serve with lime wedges and jasmine rice.
Reviews
Most Helpful
This was yummy...although both hubby and I thought that the cumin was very dominate in the dish...if you are not a huge fan cut back on this spice...this was very easy to prepare...I served it with a stir fried bok choy and saffron rice...made for "For Your Consideration" tag game...=)

Excellent! I only marinated the chicken for about 4 hours and thought that was plenty. The chicken really absorbed the flavors. It was great served over the rice. Before putting the skewers onto the grill, I made sure all of the lemongrass was off of the chicken, since it can be hard. It did impart a lovely and unique flavor in the marinade! Yummy. Thanks for posting. Made for Family Picks during ZWT9 Soup-A-Stars team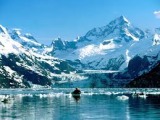 We really enjoyed this quick and easy, flavorful chicken. The combination of the marinade ingredients was wonderful. I used Do It Yourself Red Curry Paste for the red curry paste and it worked perfectly for this recipe. I let the chicken marinate for about 3 hours and that was enough time to flavor the meat to our taste. I served this over jasmine rice with lime wedges. Thank you for sharing this wonderful recipe. Made for ZWT9 SE Asia "Tradition with a Twist of Innovation" challenge for The Apron String Travelers.