Thai Sticky Rice With Nam Pla and Coconut Milk
Nimz1466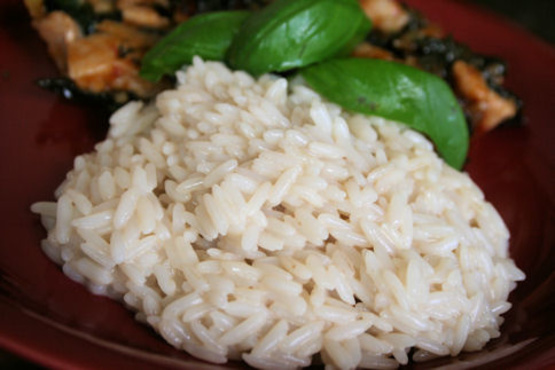 We should just call this Happiness Rice, I think. From Bittman's, "The Best Recipes in the World."
Rinse rice. Soak it in water to cover for at least 1 hr and up to 24.
Drain, then wrap in cheesecloth. Put in a steamer above boiling water. Steam for about 30 minutes until tender.
Toss cooked rice with coconut milk and nam pla. Rewrap and steam (or microwave) for 5 more minutes to reheat.