Rita1652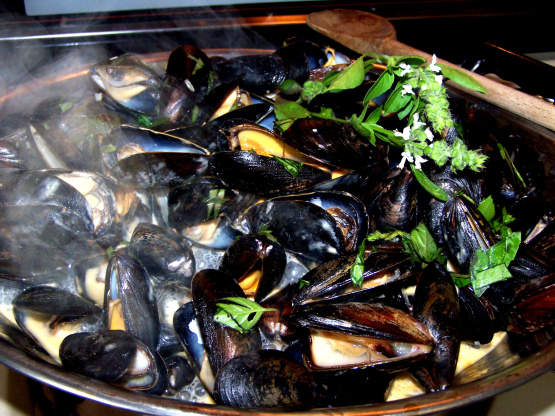 Posting this for ZWT 2006. Oh wow these sound good! I would serve these with coconut rice and some steamed asparagus I think.

I am so glad my Superstore didn't have any PC Thai Green Curry Cooking sauce in a can an I had to use your recipe. I did 1/2 the whole thing and use bottled lime juice but it was still really good. I have saved the rest of the sauce to add to a curry later this week!
In a large stock pot, combine the lime juice, coconut milk, wine, curry paste, garlic, fish sauce and sugar; stir to dissolve sugar and curry paste and bring to a boil over high heat.
Boil for 2 minutes then add mussels; cover and cook, stirring occasionally, until mussels are opened, 5 to 8 minutes.
Remove from the heat and discard any unopened mussels; pour mussels and liquid into a serving dish and toss with cilantro.