Thai Spicy Beef With Spinach, Mushroom & Potato
Another of my dh's favorites. This dish tastes good and its healthy too. It's best if left to marinate overnight. Again I have modified this recipe to suit my family's taste.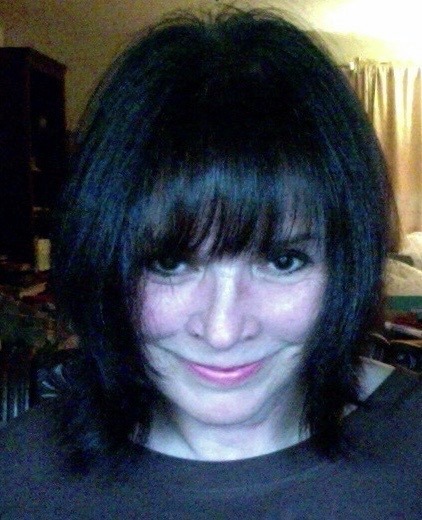 Although I seemed to have screwed this up royally, it still came out absolutely delicious. My first mistake that I didn't reach the directions properly and added both tablespoons of oil to the marinade. (I also used sunflower oil because I was out of peanut oil.) I marinated the beef overnight and proceeded as directed. Even though I had diced my potatoes rather small, they still took a while to cook and all my water had evaporated. I ended up adding more water (2/3 cup each time!) before the potatoes were ready. After adding the cup of baby spinach, I decided I wanted more and threw in the whole bag. Despite all these changes, the recipe was really, really tasty. Thanks for sharing!
453.59

g filet of beef, thickly sliced

29.58

ml soya sauce, thai

29.58

ml fish sauce

29.58

ml peanut oil

4

cilantro roots, chopped coarsley

14.79

ml black peppercorns, crushed

2

garlic cloves, chopped coarsley

14.79

ml brown sugar

354.88

ml potatoes, diced, peeled

158.51

ml water

118.29

ml mixed mushrooms, thickly slice

4

scallions, chopped coarsley

236.59

ml spinach leaves, baby

946.36

ml rice, steamed, hot
Cut the beef into thick slices.
Add the soya sauce, fish sauce, 1 tbsp oil, cilantro roots, peppercorns, garlic and sugar into a food processor and process into a thick paste.
Coat the beef in the thick paste, cover witih plastic wrap and marinate in the fridge overnight.
Do not discard the marinade.
Heat the oil in wok.
Remove the beef from marinade, reserve marinade and cook the beef in the wok for 5 - 10 minutes until well browned.
Next add the reserved marinade, the potatoes and the water, slowly bring to a boil.
Simmer 6 - 10 minutes until potatoes are tender.
Now add the mushrooms, scallions and spinach simmer gently for 5 minutes.
Serve immediately with steamed rice.